An absolutely Pinterst PERFECT wedding!
I met Amanda and Jared to be their wedding planner & day of coordinator just one month before their wedding. Amanda had her dream wedding planned in her head and I came in to make sure her dreams came true.  We filled the barn with a lot of homemade and collected décor. We created a ribbon bunted aisle, a beautiful cocktail reception area complete with Nana's ice tea and lemon aid. A guest singing area with Amanda's homemade ribbon curtains. Added décor to an upstairs loft that housed a photo-booth.  We created rows of guest tables completed with chivari chairs, shortbread cookie favors, and runners of fresh flowers housed in 150 collected vintage bottles, vases, and family heirlooms.
The day couldn't have played out any better. With threatening thunderstorms all day and an outside ceremony we waited until the last minute to set up the aisle. Guests were asked to bring umbrella's just in case and luckily they were not needed. With a late afternoon ceremony, it wrapped up just in time, just as the couple finished walking back down the aisle the rain started.  Guests moved inside to enjoy a cocktail hour and then a wonderful dinner.
No detail was unforgotten. From ribbon wands & guest favors, reusable custom cups, to a full on drink menu for the bar. This was nothing shy of an unplanned day.
Serving McDonald's as their late night buffet and swapped Big Mac's instead of cake – this was one of the most exciting events I have had the privilege to be apart of. There is so much more I could say about this wedding but it was just overwhelming beautiful. The amazing vendors we worked with and the family of the couple were such a treat.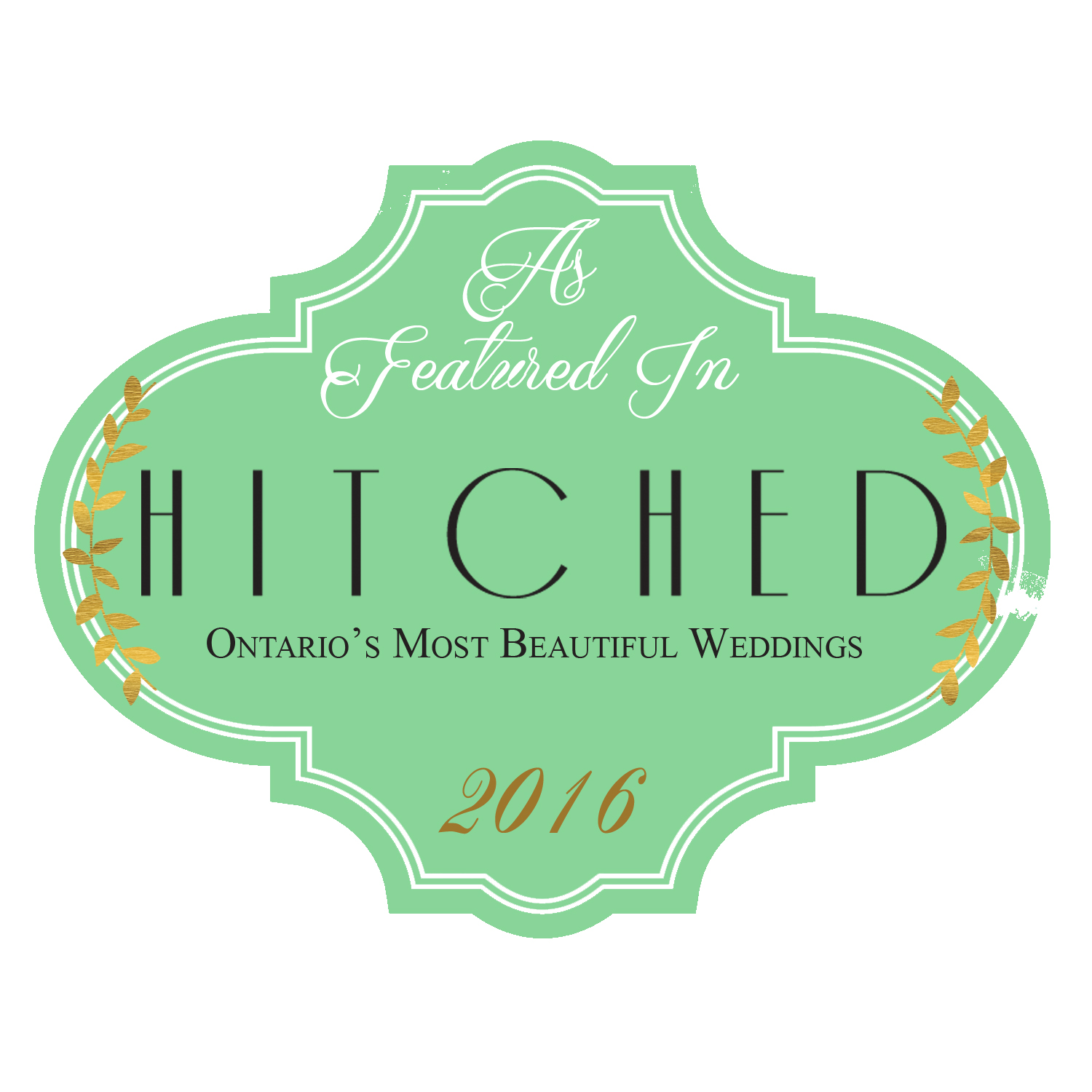 I submitted this wedding to Hitched and it made the March 2016 edition!
Couple: Amanda & Jared
Location of Images: Century Barn – Cavan, Ontario
Theme: Vintage Rustic
Florist: Pammetts Flowers
Hair/Makeup: Locks Salon and Spa
Dress Labels & Place of purchase: Brides Dress is Truevelle
Favors: Shortbread Cookies
Photographer: Elizabeth In Love